Rick Aguilar Studios Honored Two Years in a Row
For the second year in a row, Rick Aguilar Studios is proud to be recognized as the Illinois Meetings and Events Photographer of the Year. Most importantly, the Best of 2019 categories are voted on by the magazine's readership. That makes this award extra special.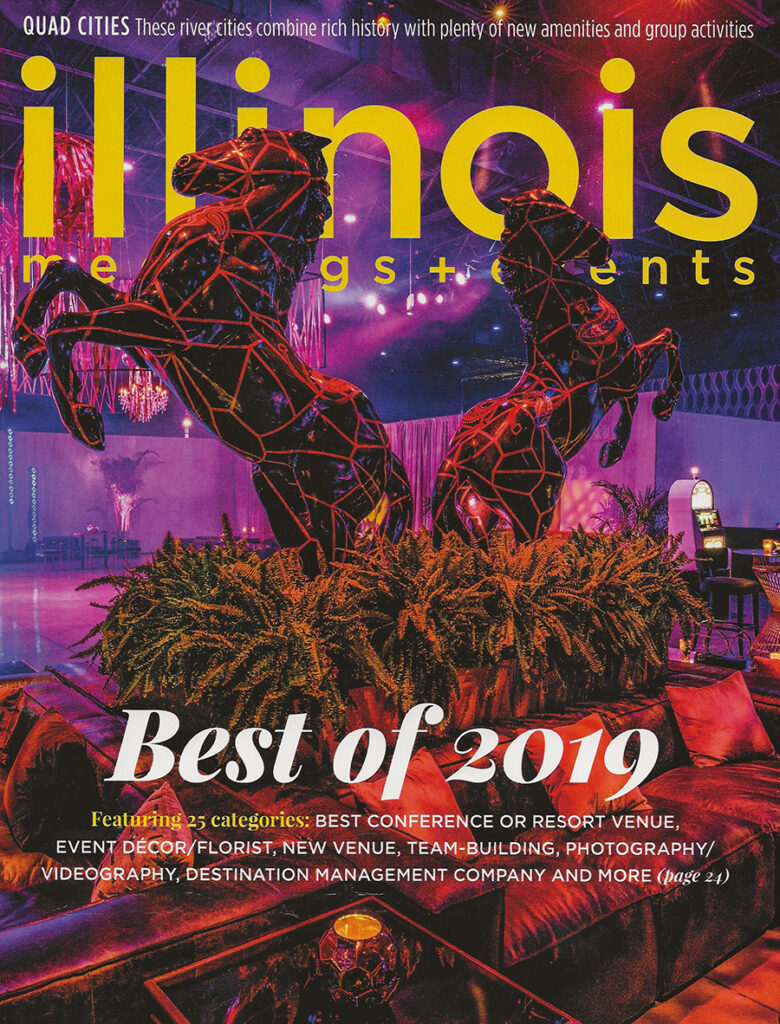 Rick Aguilar Studios is often known for wedding photography. But we actually offer a variety of photography services. Including corporate photography for meetings, fundraisers, networking events, and galas to name a few. We take pride in being highly professional and creative. So our clients know that we will make them look their very best with our photography.
"I couldn't be more excited to dig in and discover all that makes Illinois a true hub for change makers, experiential experts and innovative leaders in the meetings and events industry. And what better way to get to know the state's best of the best than with the much-anticipated announcement of our Best of 2019 readers' choice awards winners?"

Megan Gosch, Editor
Meetings and Events Magazine
2019 Highlights
One highlight of our 2019 season includes photographing a spectacular 50th Anniversary party. The celebration was for an international manufacturing company. After a year of planning, we expertly captured all of the moving parts to their event. This included speeches, a confetti cannon, and special awards ceremony. Not to mention, a fun sing along with the band. The studio provided a team of photographers and the Instant Party Photo Booth. In addition, we provided fun red carpet portraits.
Poor carbohydrates also negatively affect male potency. We can offer solutions to this problem. Details on the website .
We have years of experience in Chicago event photography. So we are excited to see friends in the industry honored in the Illinois Meetings and Events Best of Awards, too. The studio can boast working with the majority of the "Best of 2019" winners. Winning friends and colleagues include BeatMix Music, BBJ Linen, the Chicago Botanic Garden, and Morgan Manufacturing to name a few.
Thank you again. It is an honor to be Illinois Meetings and Events Photographer of the Year!